The Advantages of Speaking with
Jonathan Lapid
One of the Highest Success Rates
Free Initial Honest Case Assessment
Reasonable Fees With No Hidden Costs
Successfully Defended Hundreds of Clients
Criminal Lawyers Rely on Him for DUI Advice
Jonathan Himself Has 25 Years of Experience
25 Years of DUI Defence
If you operate an automobile, boat, or motorcycle under the influence of alcohol or drugs, the violation is known as a DUI/DWI or driving under the influence.
Consequences of DUI/DWI:
Criminal Record
Suspended licence from 1 year to lifetime

Over $1,000 in fines

Have to attend education/treatment programs

Ignition interlock device placed in your car

Inflated insurance premiums

Jail sentences that could be up to a lifetime
Read About Our Many Successful DUI Cases
I have been practicing criminal law for over 25 years and I pride myself on my successful cases. My goal for any client is to ensure that they have a positive outcome and that they are represented to the best of my abilities.
Jonathan is a completely competent and reliable attorney. He is a professional with an amazing sense of humour. He guided me through my case and always reassured me that everything were taken care of. I highly recommend him to anyone looking to win!
Noah Hunter
07:01 21 Jan 19
He was very patient and was very thorough answering all of my questions. He didn't beat around the bush and kept things blunt and honest. Jonathan beat my charges, and I would honestly recommend him if you are looking for a fair priced, confident DUI lawyer in Torontoread more
Jonathan beat all my DWI charges, I was able to retain my license and not have a criminal record. He is worth every penny and the results that he promised he did achieve. Jonathan is definitely the best DUI lawyer in Canada.
James Callen
15:39 17 Jan 19
I went through 5 different lawyers before making my decision on who was going to defend me, the last one I spoke with was Jonathan, he made me feel safe and re-assured me. He took his time and actually looked at my case before taking it. That was completely unique and something I didn't see from the other lawyers I met with, Jonathan was the right choice because he had the judge dismiss my DUI Charges. Jonathan, I cant thank you enough. If anyone wants a great lawyer who will do anything for you to win. Call Jonathan!read more
Louis Schwartz
07:14 13 Jan 19
He took the time to sit and discuss every possible outcome of my DUI case as well as he told exactly what is going to happen in the court. The defense was amazing, Jonathan's confidence and professionalism saved my driver's licence and kept my criminal record clean. I will recommend your service to others. I don't have words to say thank you Jonathan Lapid!read more
Lewis Jordan
15:47 26 Dec 18
When I got myself into big trouble, the first thing that came to my head was where am I going to get the money for a lawyer? My prayers were answered when I met Jonathan. He set up an amazing payment plan that was affordable to my budget.
Ryan Smith
09:04 13 Dec 18
A few months ago the odds of me keeping my licence and being able to keep my job were slim to none. Impaired Driving and Over 80 was the trouble I got myself into. Jon Lapid worked his magic in that courtroom as if it was his second home. He made the judge listen and presented my case in a way I could never dream of. I have Jon to thank for being able to keep by life.read more
Diana Perez
06:37 12 Dec 18
As a Firefighter who drove the truck each day, I would lose my job with a criminal record and a driving suspension. For me to just get a Highway Traffic Act conviction instead of an Over 80 conviction was a miracle. Jonathan Lapid had the Crown and Judge eating from his hands. Thanks, Jonathan, you are the best in the business.read more
Paul Pulver
14:00 11 Dec 18
When my 19 year old son was charged with Over 80, I wasn't sure we could win so it might not be worth the money to fight it. But in the end, you were aggressive and strong. You impressed the judge and we won!
Frank Richards
07:17 06 Dec 18
‹
›
DUI Lawyer in Toronto Who's Dedicated to Your Best Outcome
Being a DUI defence lawyer was my destiny. Don't get me wrong, I always knew I wanted to practice law from a very young age and sought that dream with doggedness and determination. But I never knew what kind of law I wanted to practice—until this path found me.
I'm a top-five lawyer throughout the entire industry who has won hundreds of DUI and impaired driving cases. I've also had many of my cases used as precedent in other cases and have been interviewed by Maclean's for their March 28th 2016 issue as well as having appeared on Global News for an expert legal opinion on the impaired driving case of former Maple Leaf, Rob Ramage.
25 Years of Experience
Focusing on DUI/DWI
The reason for my resounding success as a DUI defence lawyer is that I'm thorough and prepared. Each case is as crucial as the last and every client is my most important client.

The Advantages of Speaking with
Jonathan Lapid
One of the Highest Success Rates
Free Initial Honest Case Assessment
Reasonable Fees With No Hidden Costs
Successfully Defended Hundreds of Clients
Criminal Lawyers Rely on Him for DUI Advice
Jonathan Himself Has 25 Years of Experience
Jonathan Lapid - DUI Industry Leader
Jonathan Lapid is a criminal defence lawyer and DUI expert in the GTA with over 25 years of experience. A few years ago, a Brampton police officer called Jonathan to defend him on a DUI charge. Jonathan asked him how he found him and the officer said that after asking his police friends who they lose to in court, it was Jonathan's name that popped up again and again.
He has represented an NHL player, a Canadian Olympic athlete, police officers, lawyers, doctors, prominent senior executives, pilots and flight attendants, limousine drivers, factory workers and many other hard working Canadians.
If nothing else, this tells you that he's built a track record others take notice of and there's a reason why even the highest profile individuals entrust him with their cases.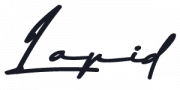 Give Us a Call To Get The Defence You Deserve
4950 Yonge Street – Suite 2225, Toronto, Ontario, M2N 6K1
Get Your Honest Case Review for FREE
You made a mistake. You've been charged. But it's far from over.
Fill the form below to get an honest review of your case.